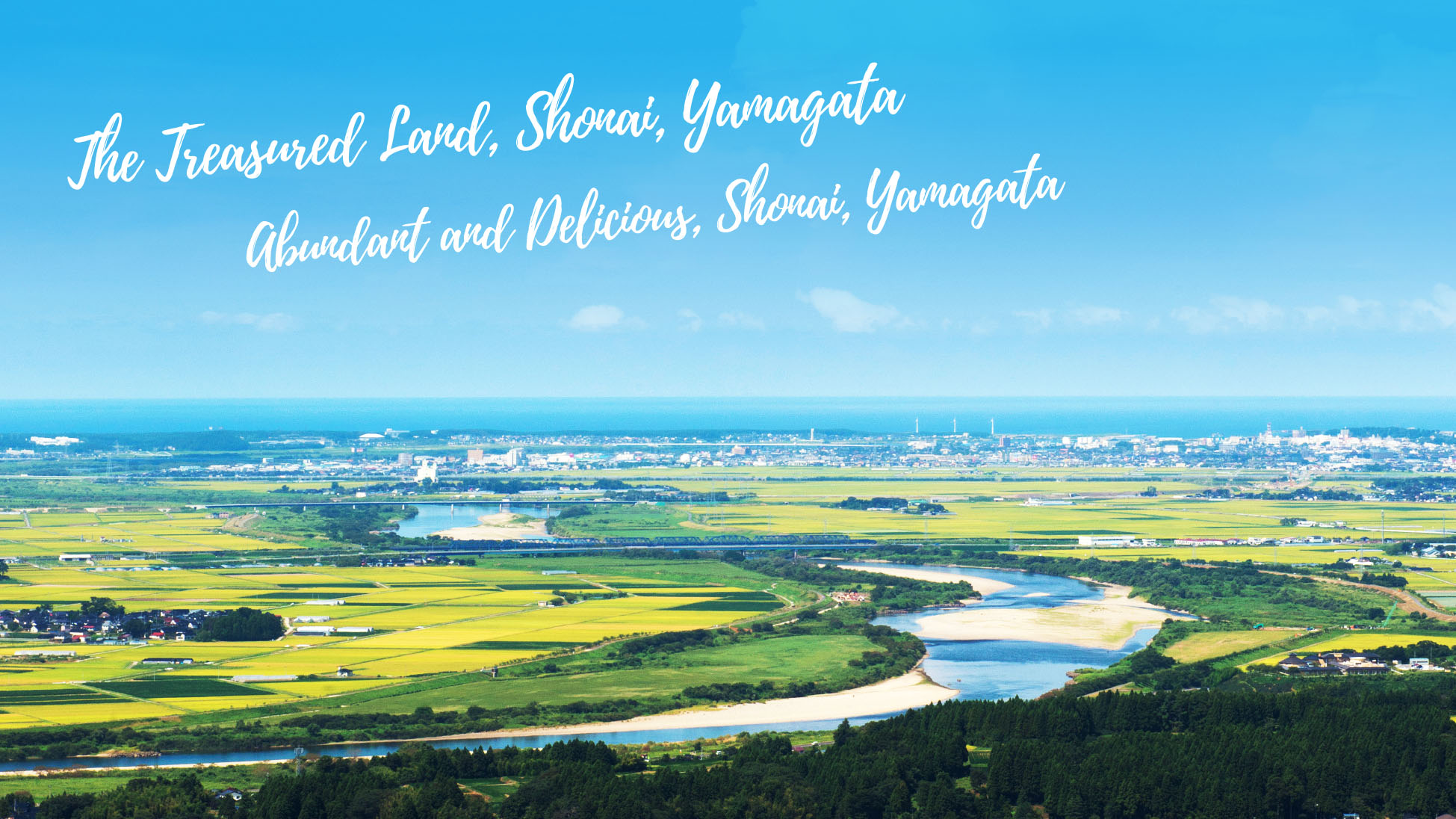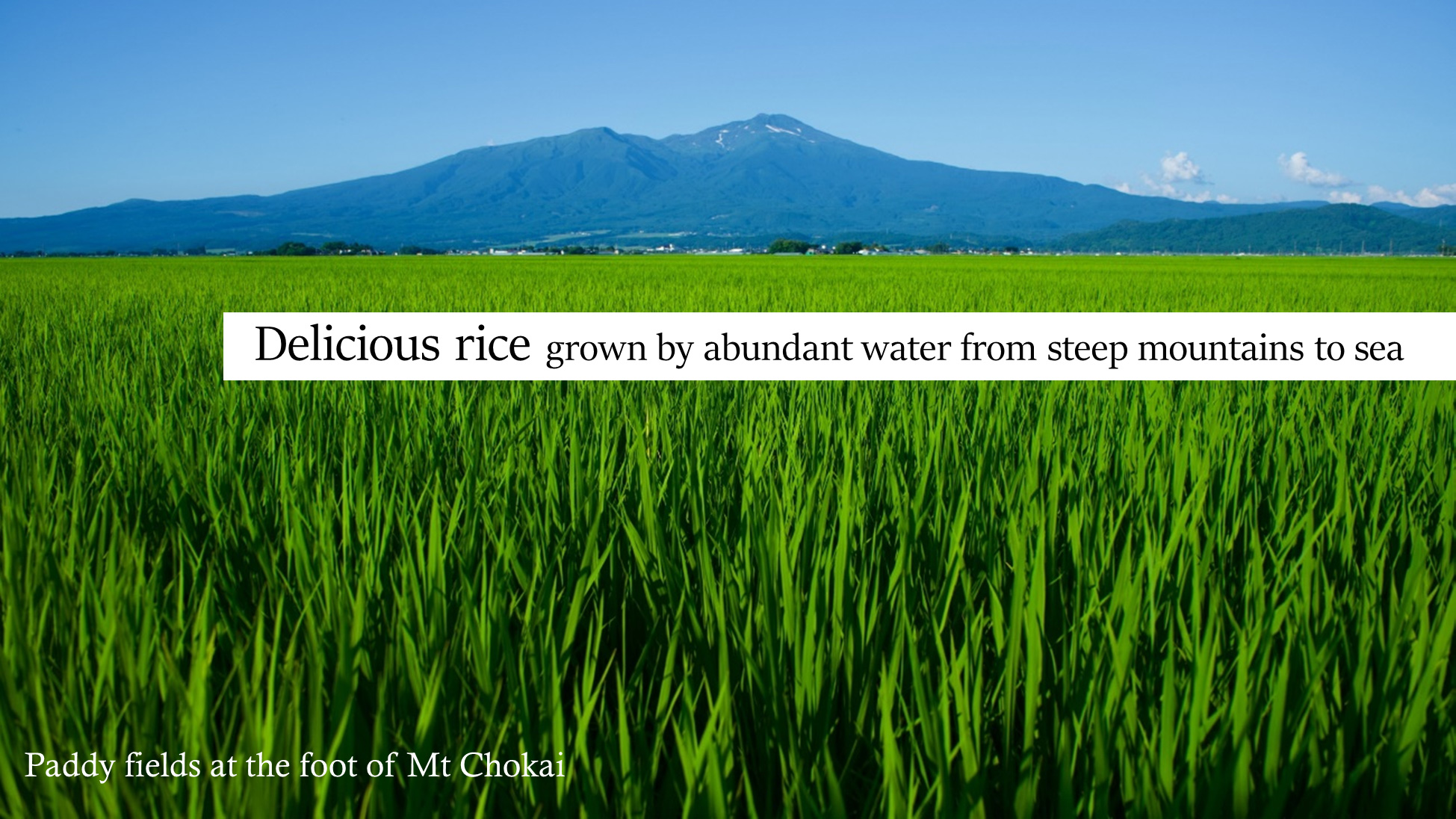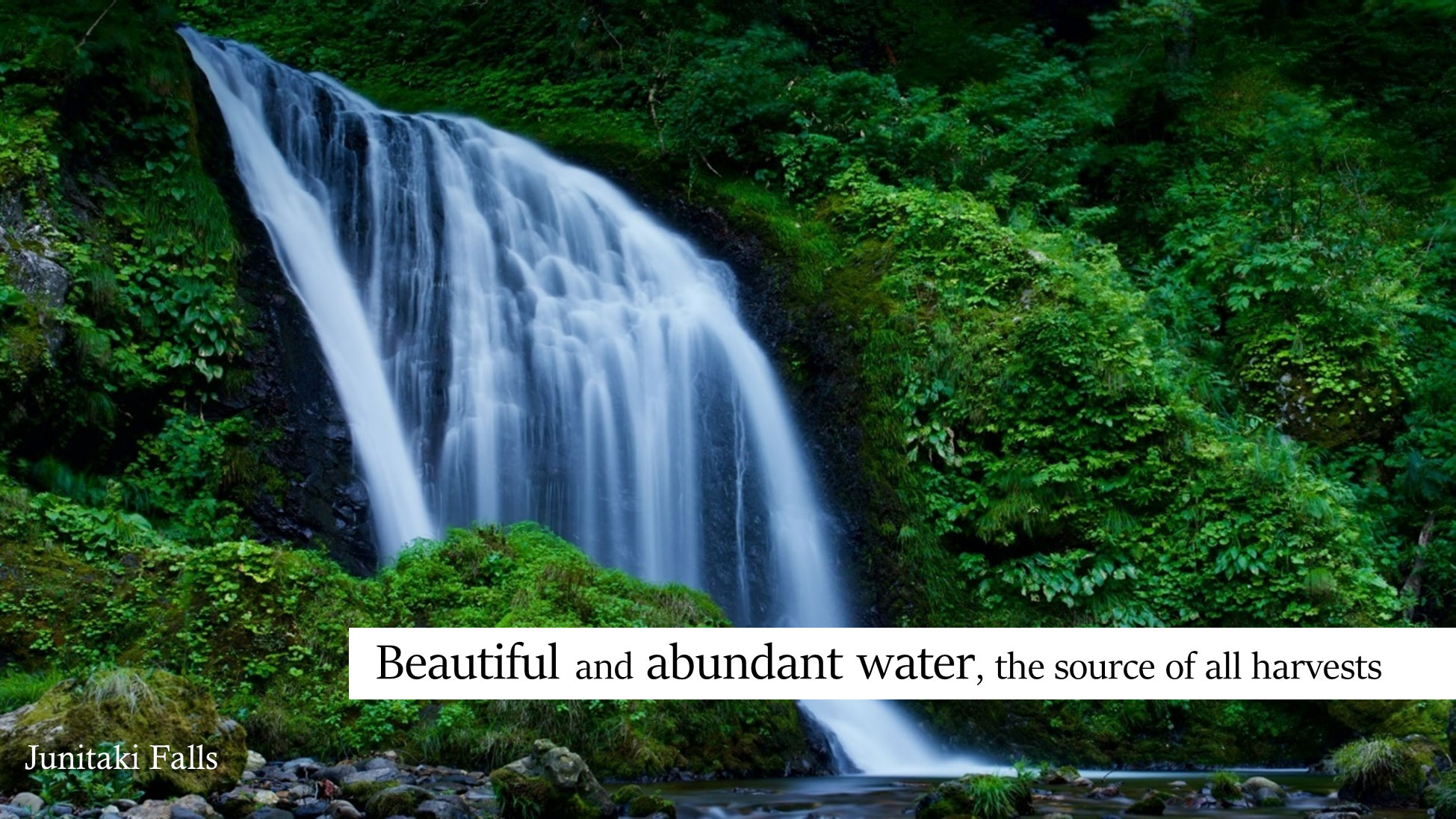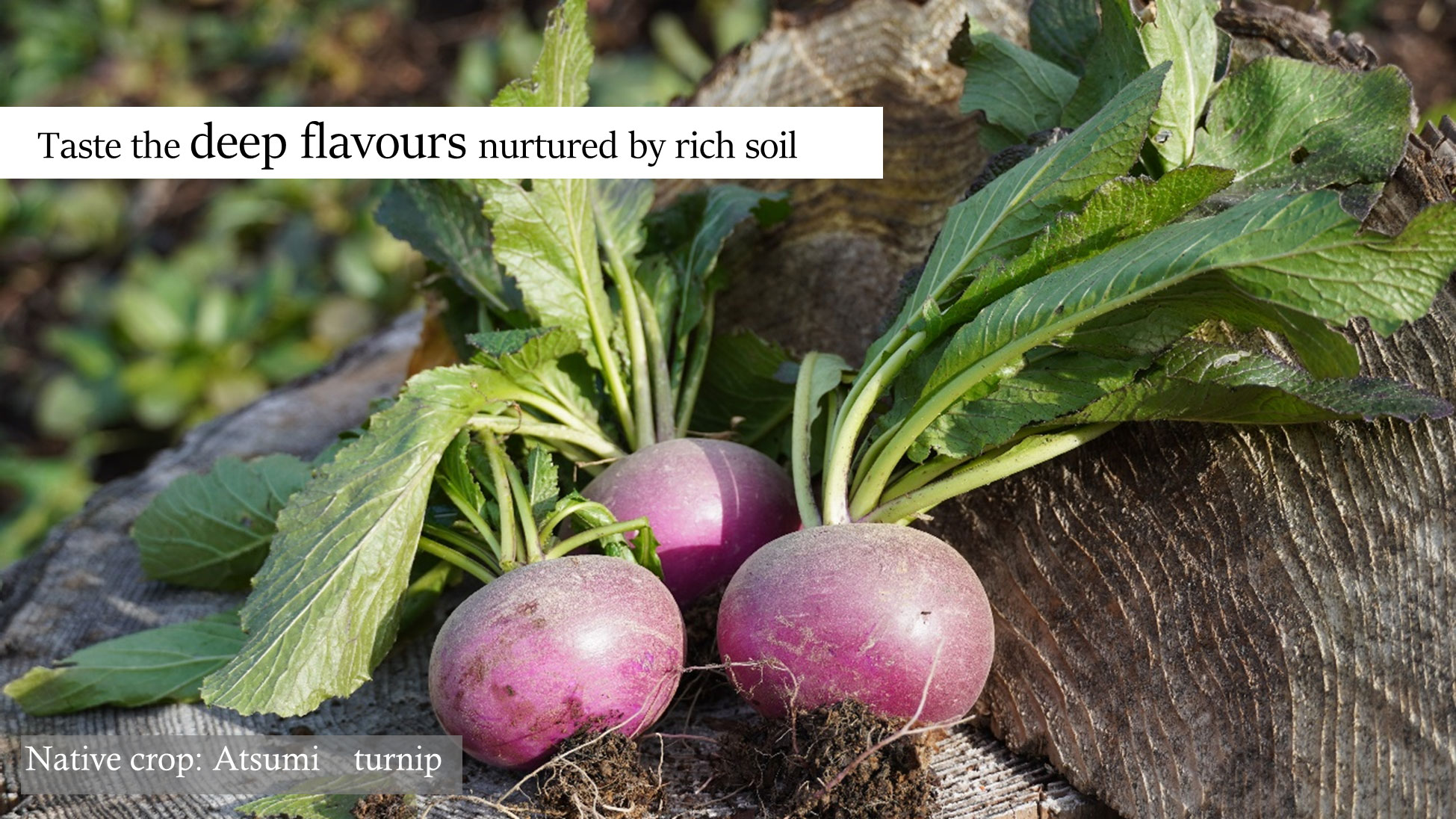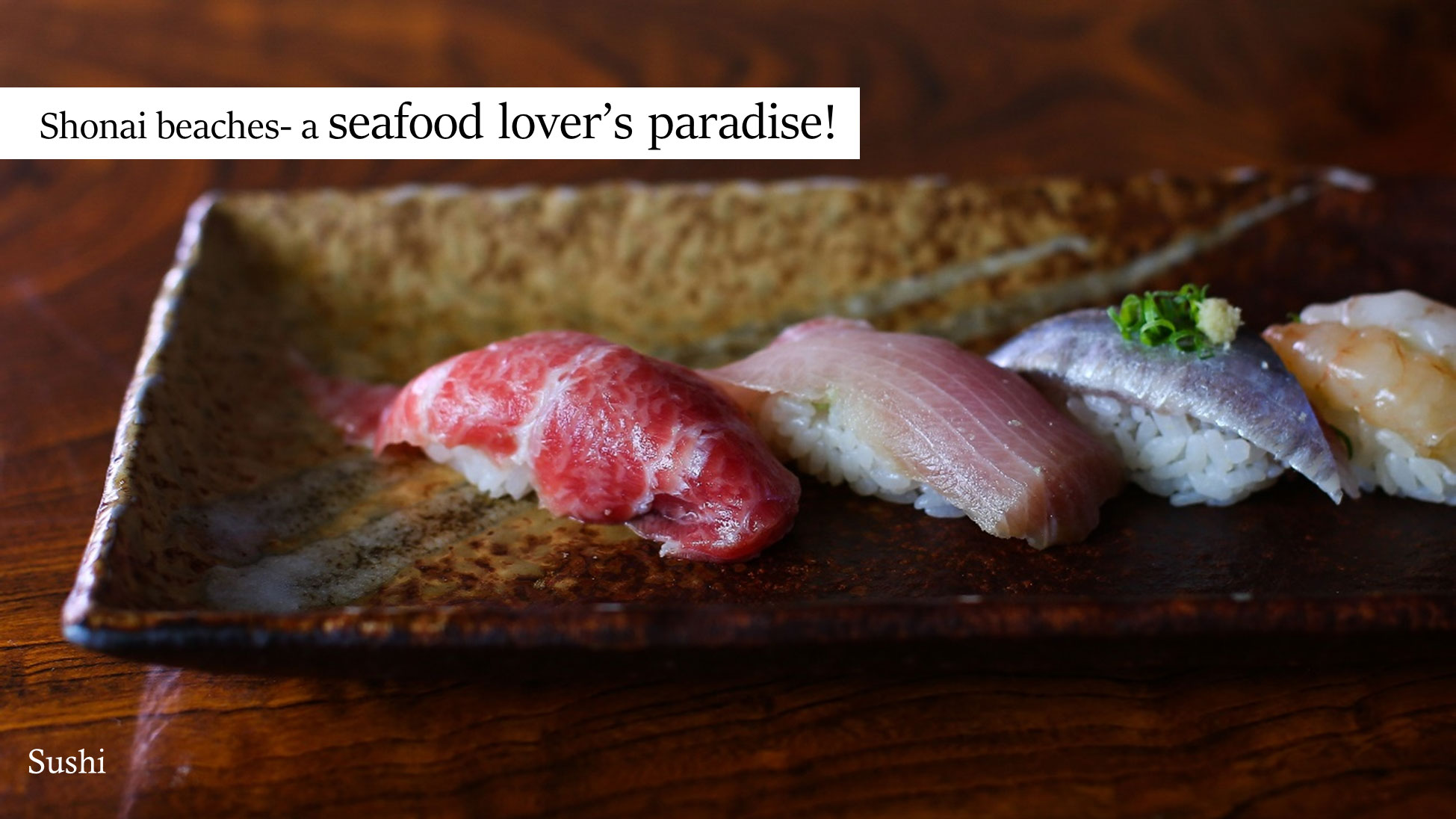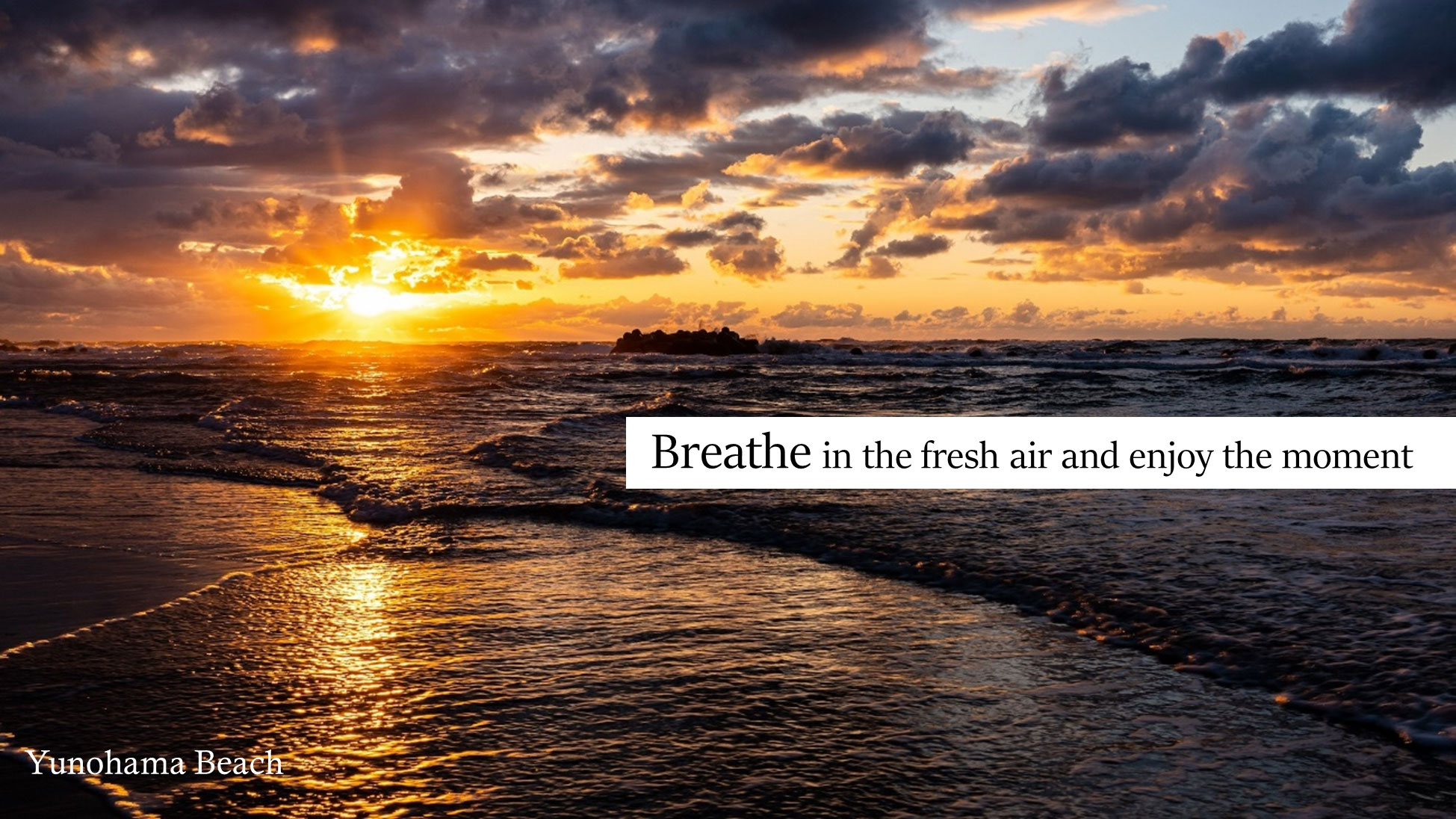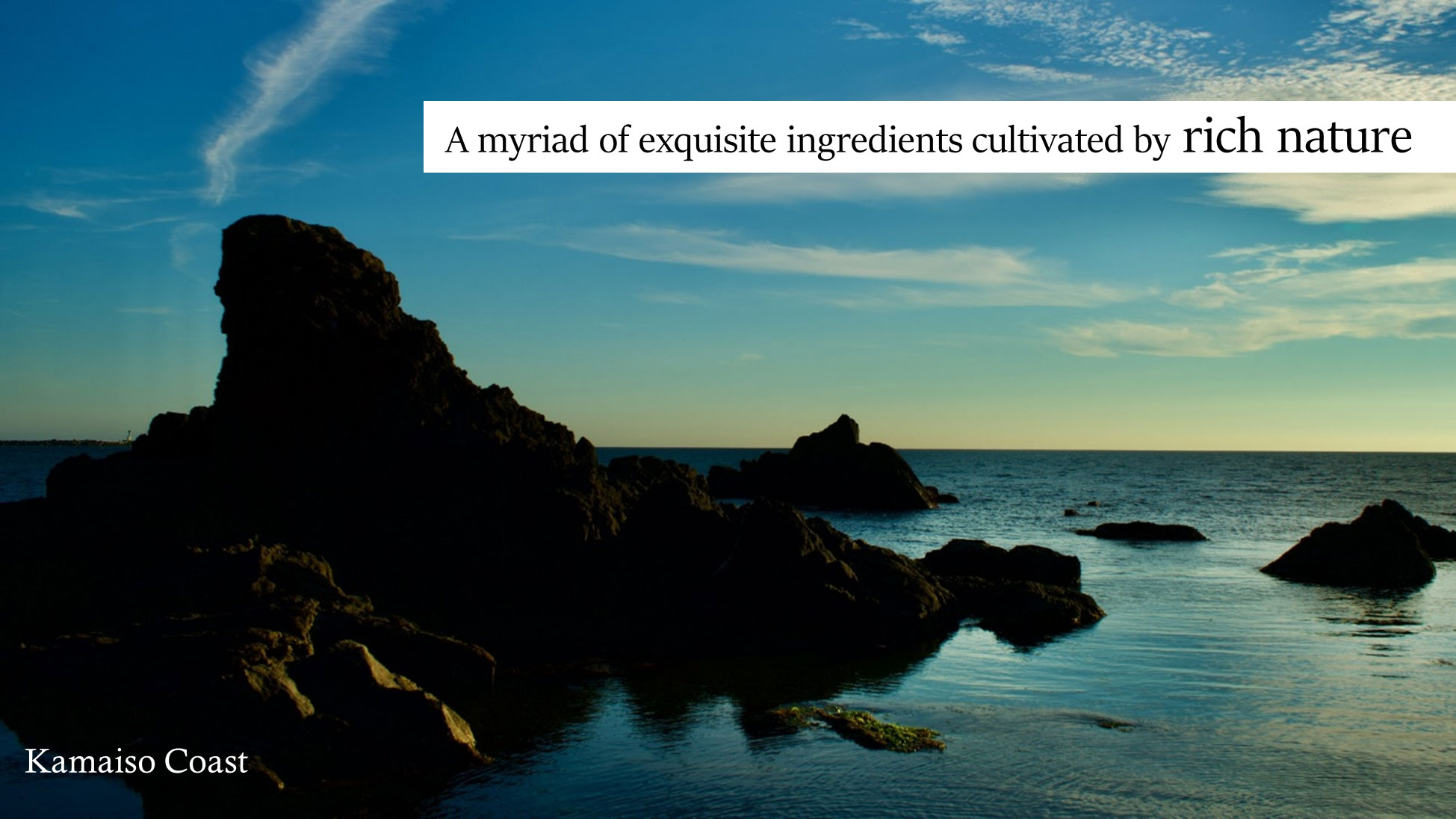 SHONAI:
THE FOOD CAPITAL
OF JAPAN
The Shonai area is located in the vast northwestern plains of Yamagata Prefecture, surrounded by mountains and sea and overflowing with nature.

Shonai has long, sunny days through the summer and heavy snowfall in winter. The seasons are clearly defined, allowing each season's flavors to be savoured and enjoyed to the fullest.

Shonai is known as a "food capital" where the rearing of crops has been passed down from generation to generation.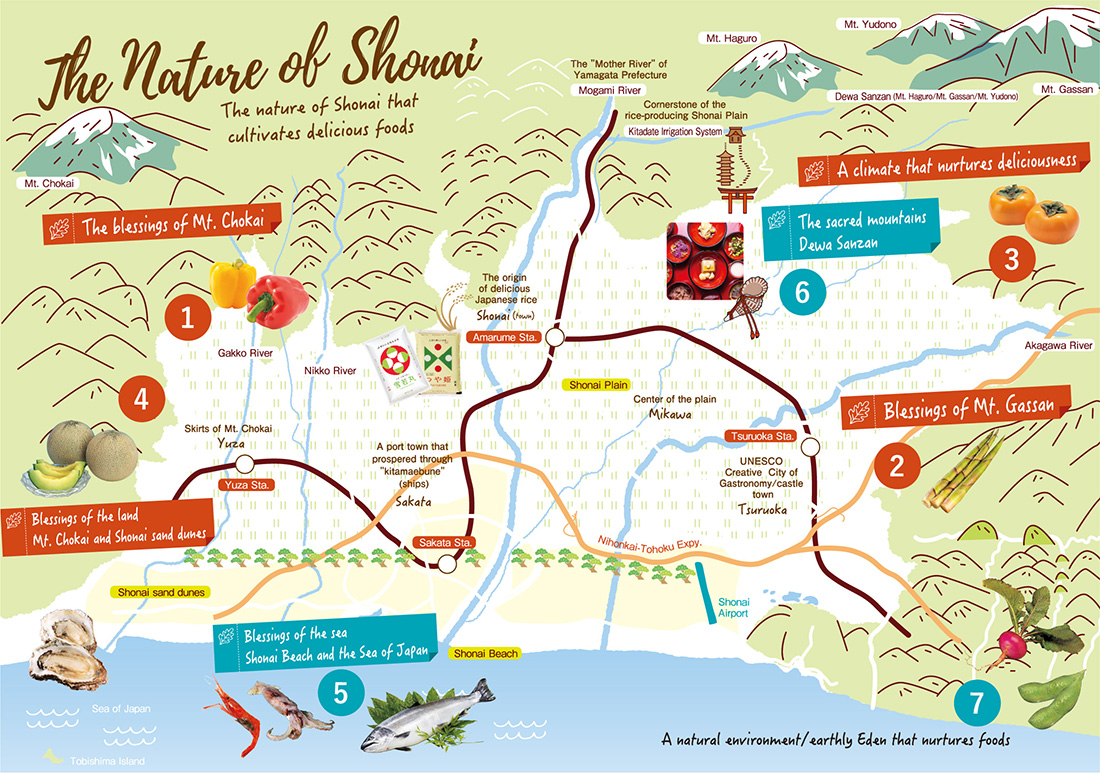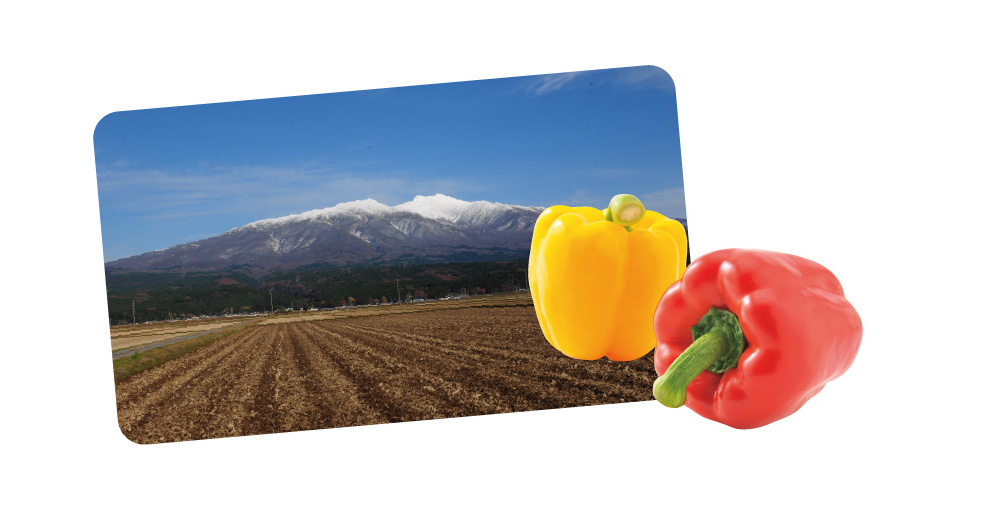 1

The blessings of Mt. Chokai
Snow and rain that falls on Mt. Chokai seeps into volcanic rock beneath to become spring water rich in minerals and nurture a wide variety of plants and animals. Mt. Chokai is a rich source of water for us that provides water for farming and our daily lives.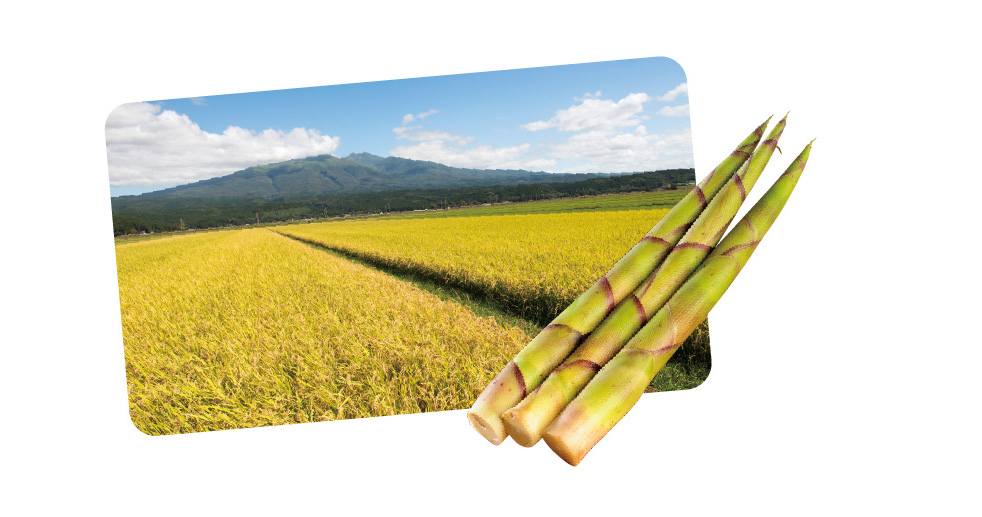 The mountain has copious rainfall, snow that remains until summer, and leaf soil that has accumulated for many long years. This environment is perfect for growing wild vegetables such as Gassandake (bamboo shoots) that prefer cool, damp places.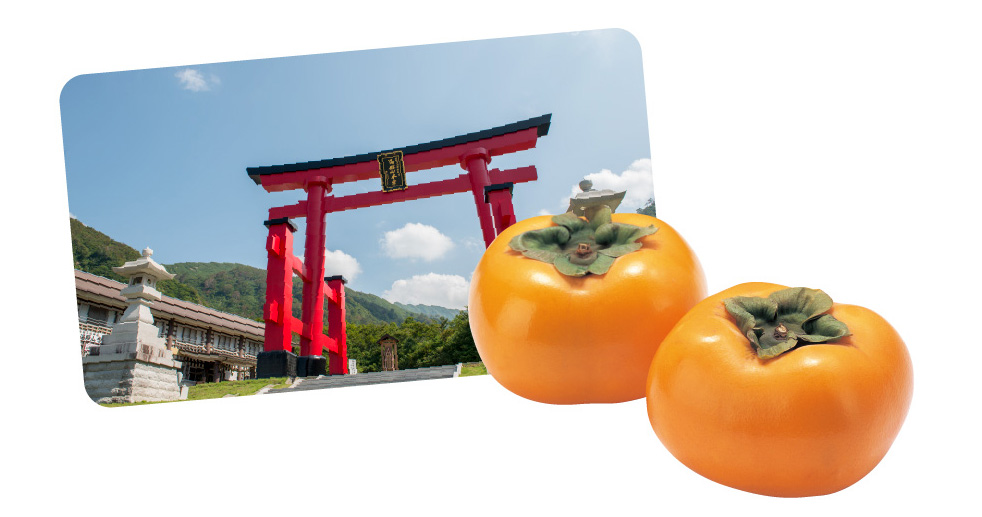 3

A climate that nurtures deliciousness
The difference in temperature between summer and winter is as much as 30℃. In summer, there are many hours of daylight and the temperature is high. In winter, seasonal northwesterly winds and clouds collide with the Asahi Mountain Range and become trapped, causing a large amount of snowfall. A 0–2,000 m disparity in land elevation forms a broad temperature zone that enables both swimming at the beach and skiing in summer.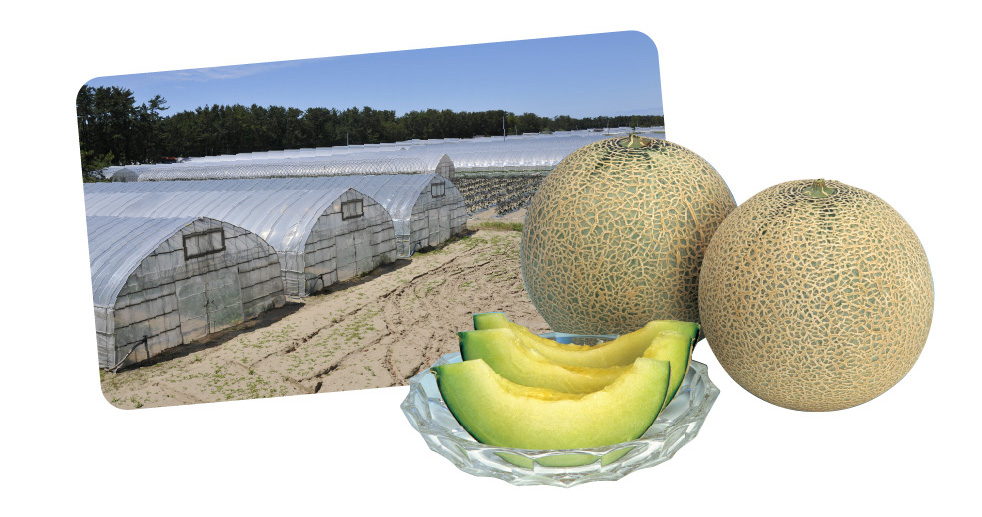 4

Blessings of the land
Mt. Chokai and Shonai sand dunes
Over 70% of the Shonai Plain is a grain-growing area of paddy fields. Due to the black pine trees planted to prevent sand drift, Shonai sand dunes that stretch approx. 33 ㎞ north-south have been developed for sand dune agriculture that grows crops such as melons.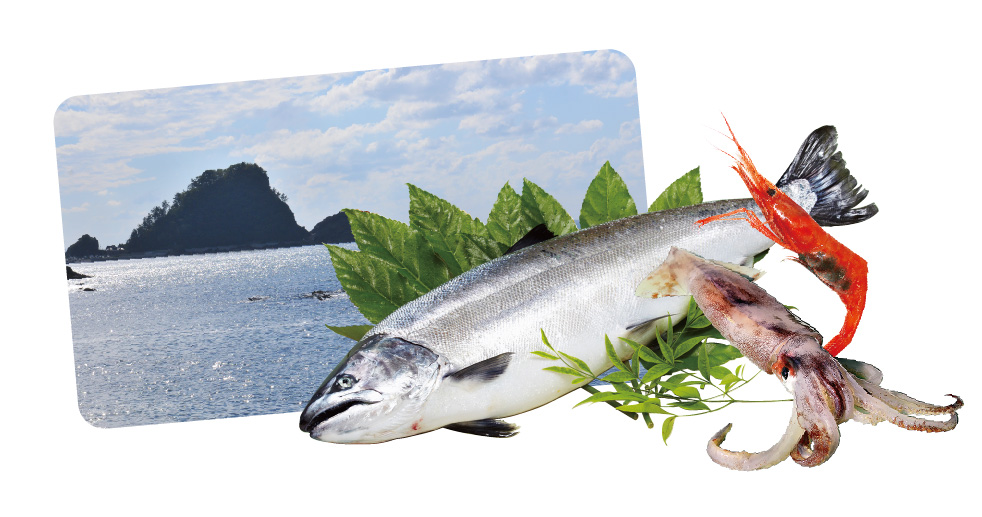 5

Blessings of the sea
Shonai Beach and the Sea of Japan
Nutrients from the mountain are brought to Shonai Beach by rivers such as the Mogami River. A warm current flows in from the south, and pure, nutrient-rich water from the Sea of Japan collects in the deep layers to create fishing grounds inhabited by various fish and shellfish.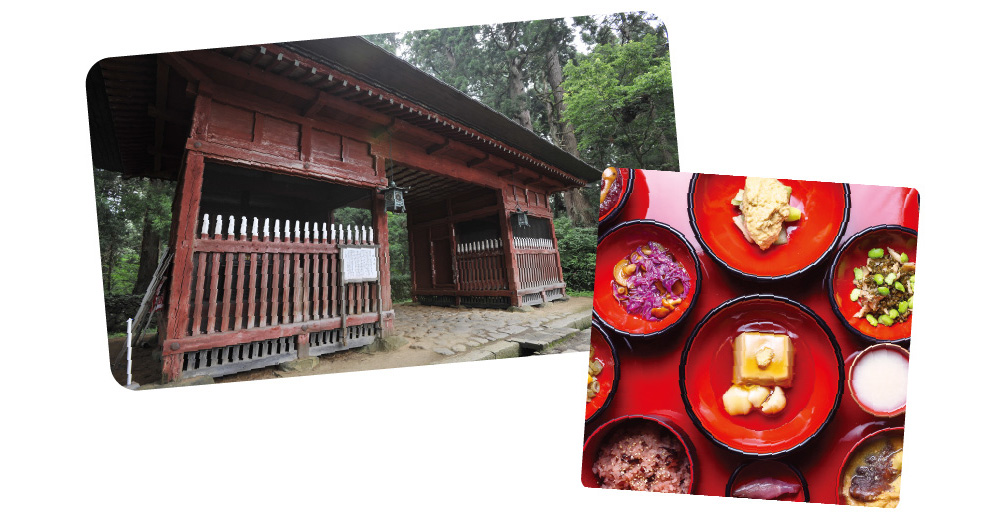 6

The sacred mountains Dewa Sanzan
The spirituality of these mountains is a syncretism of Shinto and Buddhism that integrates the Buddhist religion and ancient worship of nature in Japan.It is believed that the god of the mountains, god of the fields, and god of the sea reside on the mountain peaks, and so they are the foundation of the people's lives and spirit.
7

A natural environment/earthly Eden that nurtures foods
The diverse natural environment produces an array of foods with rich flavors and aromas.
●Nutrients from the mountains that accumulate on Dewa Sanzan, Mt. Chokai, and the Asahi Mountain Range
●A 0–2,000 m disparity in land elevation found within a 1-hour car ride
●Fertile earth carried by rivers such as the Mogami River and Akagawa River
●Four seasons of heat and cold with a temperature difference of as much as 30℃
●A marine climate, basin climate, and mountain climate
●Night/day temperature disparity, winds, etc.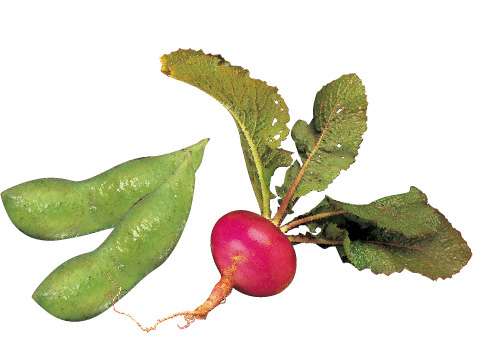 BUDDING GREENERY HERALDS THE END OF THE
LONG, HARD WINTER AND
THE ARRIVAL OF EAGERLY AWAITED SPRING.
Spring brings a variety of foods in Shonai, such as the spring blessing of wild vegetables,
and cherry salmon that is also called "harutsugeuo" (literally, fish that herald spring).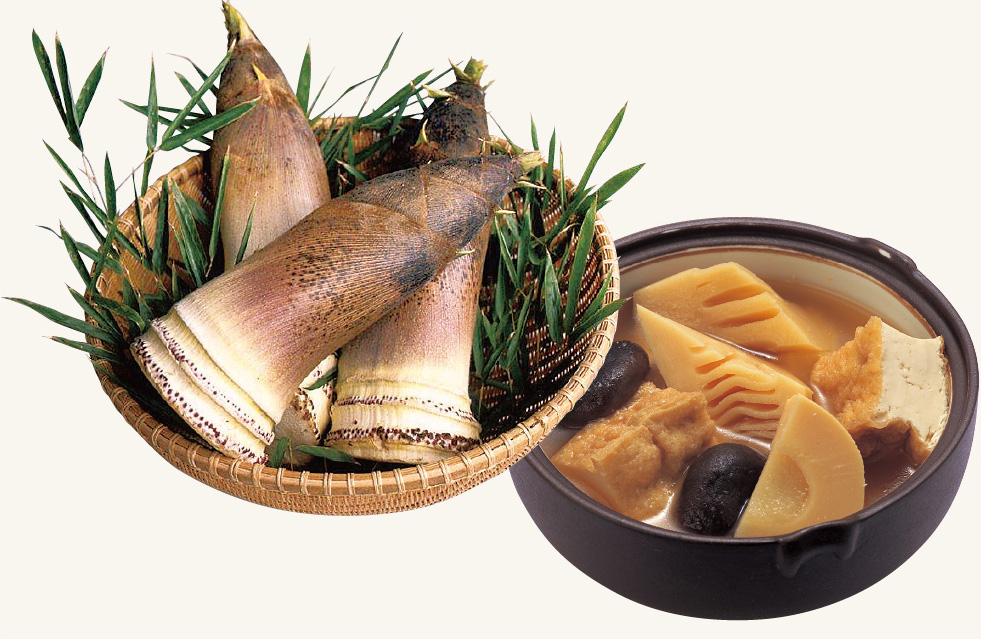 MOSO BAMBOO AND MOSO-JIRU
Sake lees and a miso dish
Among the many wild vegetables, moso bamboo is the most consumed by people in Shonai. It comes into season around May in Shonai in places such as the Yutagawa District in the city of Tsuruoka.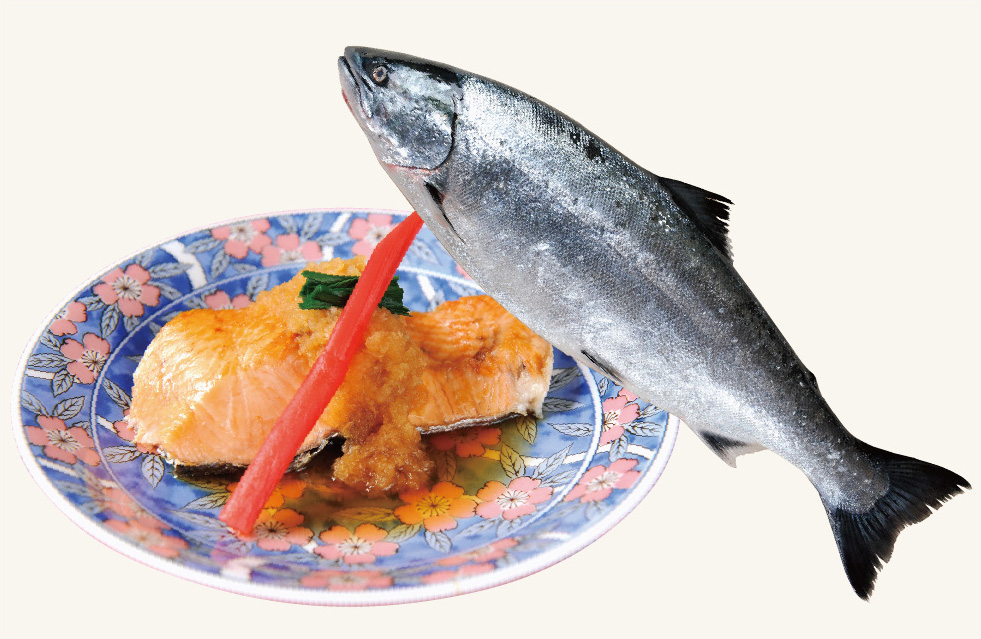 CHERRY SALMON
Cherry salmon return to the river to lay eggs. In Shonai, the fish that swim upstream in the Mogami River and Aka River, called "kawa masu," are highly prized. They have plenty of fat and are savory with an exceptional taste. The fish is essential for festival food.

※ Photo by 庄内浜文化伝道師協会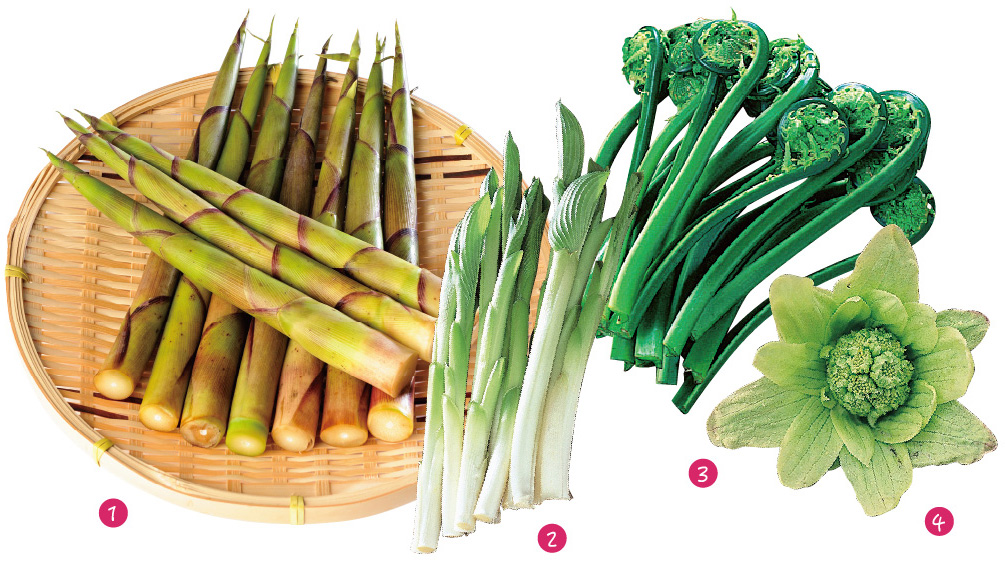 WILD VEGETABLES
From woodlands near communities to deep in the mountains, between spring and early summer the mountains in Shonai are a gold mine for wild vegetables that grow naturally. There is a world of wisdom in foods harvested from the mountains. Cultivated foods are available from around January.
1

Gassandake

(bamboo shoots)
A crispy texture. Good for miso soup and tempura.
Widely cultivated through forcing culture. Fairly mild taste.
Produces few impurities when boiled. Served with
sesame seed dressing, etc.
4

Fukinoto

(giant butterbur shoot)
Characterized by a slight bitterness.
Good for tempura, "bankenmiso," etc.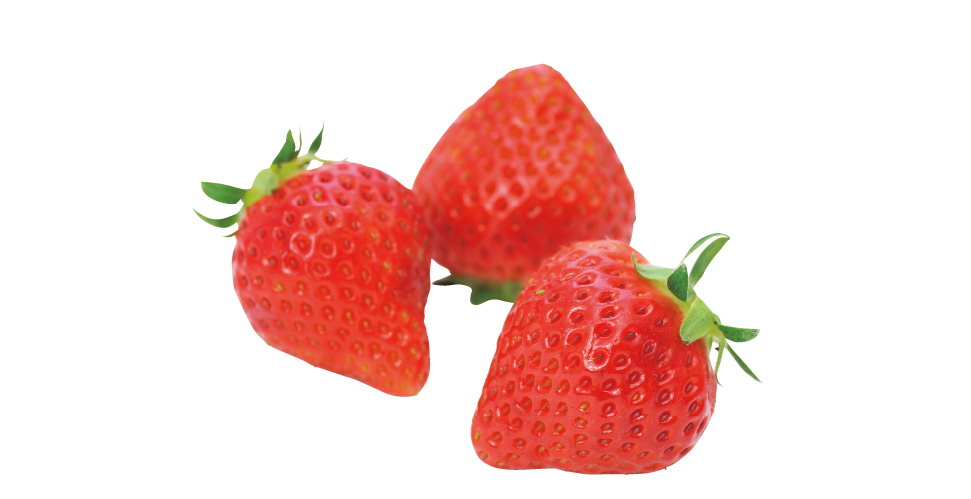 STRAWBERRIES
Many strawberries are grown in greenhouses on Shonai Beach. "Otomegokoro," a variety of strawberry that originated in the prefecture, is in season from spring to early summer. Various types of strawberries are cultivated throughout the 4 seasons.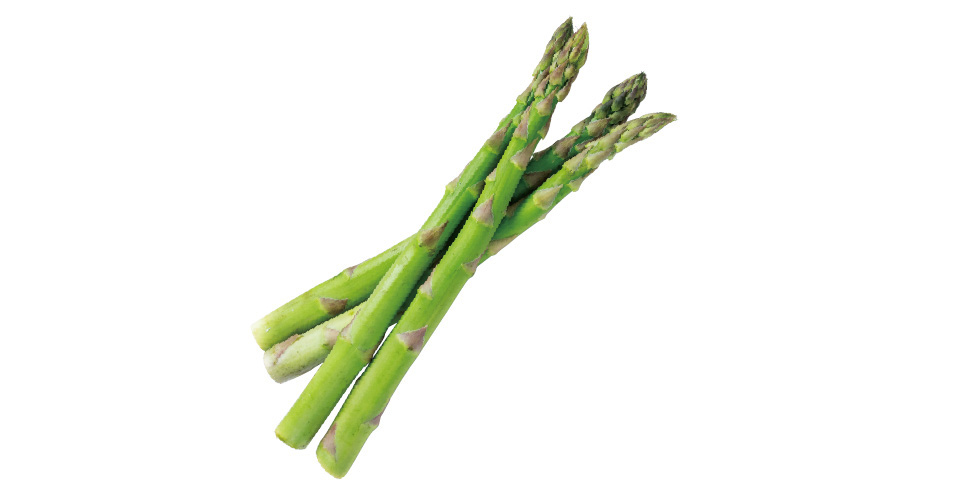 ASPARAGUS
No matter where it is grown, whether at the top of Mt. Gassan or Shonai Beach, asparagus produced in Shonai is tender with a thick stalk, and characterized by a flavorful sweetness.
A myriad of vegetables and fruits appear in summer and jostle for a place on the table. They include iwagaki oysters nurtured by subsoil water from Mt. Chokai that springs from the bottom of the sea, "dadachamame" which has now become the ideal type of edamame, very sweet melons from Shonai Beach, and "minden nasu," a small, native variety of eggplant.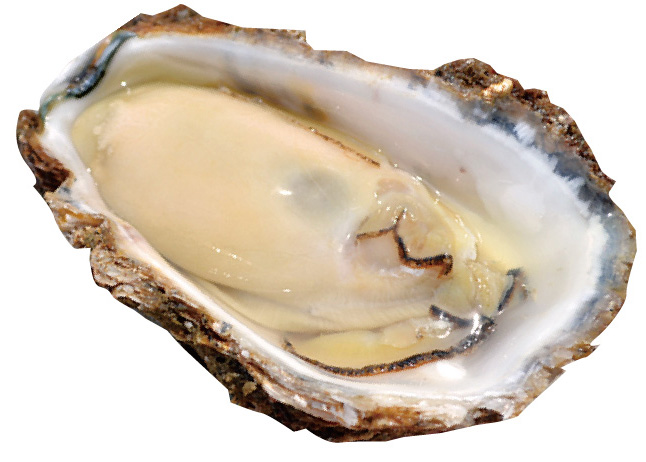 IWAGAKI OYSTERS
On the coast of Fukuura in the town of Yuza, there is an abundance of good plankton due to subsoil water from Mt. Chokai that springs from the sea floor. These plankton produce large, plump oysters that are tasty.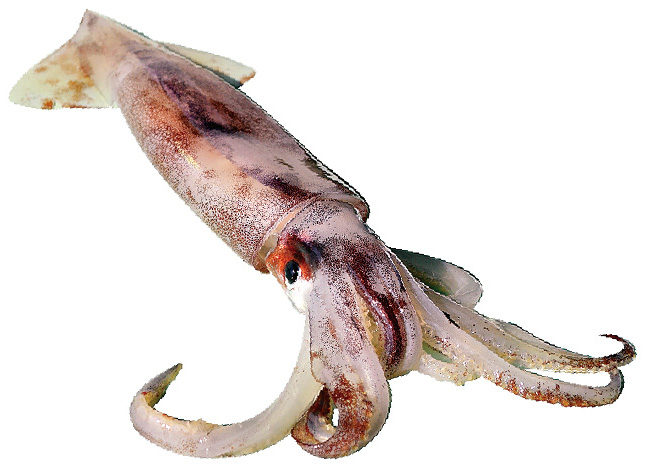 SURUME IKA
The largest catches of "surume ika" (Japanese common squid) are made in Shonai waters. Every June a unique ceremony for departing squid fishing boats is held at Sakata Port.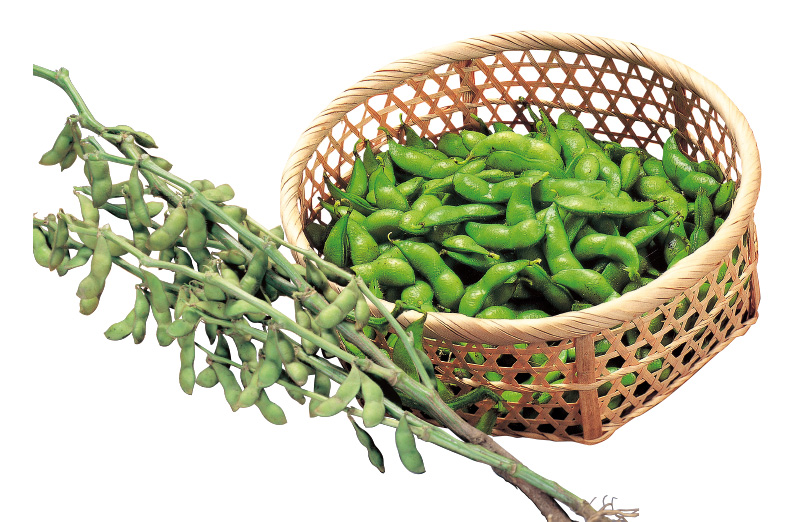 DADACHAMAME
These are the ultimate edamame that have superior sweetness, aroma, and a rich flavor. They contain more of the umami substance of alanine than ordinary varieties of edamame, and are characterized by brown fuzz on their shells and beans that have deeply narrowed waists.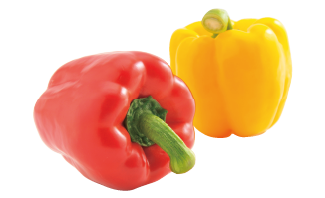 BELL PEPPERS
The town of Yuza boasts some of the leading bell pepper growers in Japan who implement safe cultivation by using fewer pesticides and practicing environmental conservation. The fleshy, juicy bell peppers can be prepared in many ways. Processed products are also available.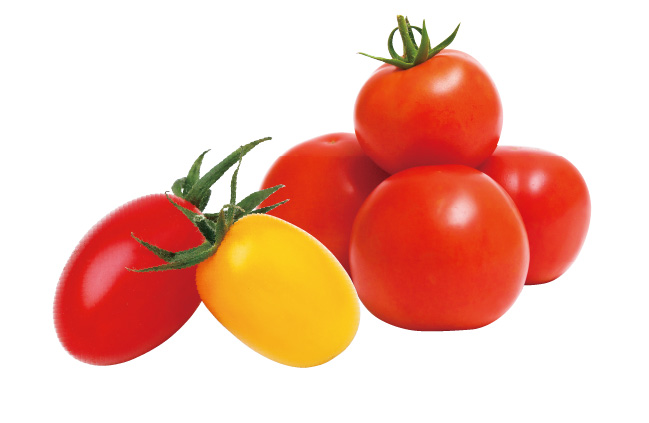 CHERRY TOMATOES
Very popular for their many uses in recipes and easy-to-eat size, numerous varieties are grown that differ in shape and flavor.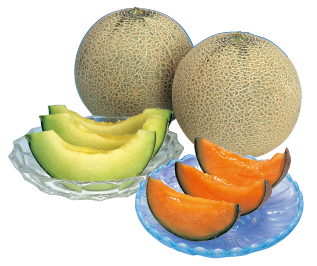 SHONAI SAND DUNE MELONS
Shonai sand dunes is a leading melon-growing site in Japan. The different types include the Andes and Quincy melons that have different colors. They are distinctive for their rich aroma and high sugar content.
The season of abundant harvests Autumn
PLENTIFUL HARVESTS FROM GOLDEN-COLORED
FIELDS IN SHONAI
The Shonai Plain extends as far as the eye can see, and rice plants laden with grains of rice turn the expanse a golden color. Enjoy the bounty of the season with newly harvested Shonai rice and the local dish, "imoni" (a type of soup made with taro and meat). Seasonal fruits include Kariya pears in early fall, Shonai persimmons in late fall, and native crops such as the "karatori imo" (taro).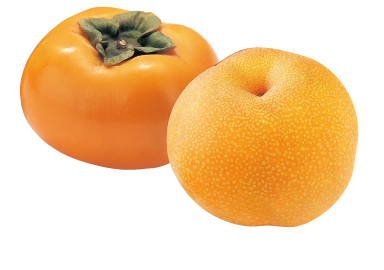 SHONAI PERSIMMONS AND KARIYA PEARS
Shonai persimmons are an astringent variety called "hiratanenashi." They are seedless and have a concentrated sweetness. In addition, Kariya pears cultivated in the Mototate area of the city of Sakata are refreshingly sweet with a crunchy texture. Both fruits have a history of over a century.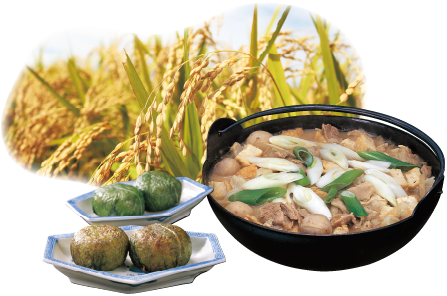 NEWLY HARVESTED RICE AND "IMONI"
Around the time newly harvested rice is shipped, the prefecture welcomes the season of "imoni" picnics. Inland, the hearty "imoni" soup is made with beef and seasoned with soy sauce, while in Shonai it is made with pork and miso. Both are delicious fall dishes.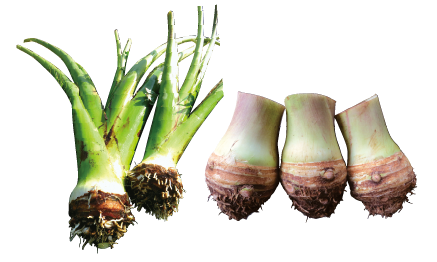 KARATOMI IMO
"Karatori imo" is a type of taro that is also called "zuiki." It has a smooth, glutinous texture, and its stems can be dried, preserved, and used in "ozoni" soup and other dishes.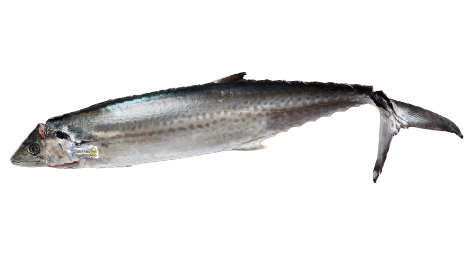 SHONAI OBAKO SAWARA
"Sawara"(Spanish mackerel) has been caught in the fall from the 2000s in Shonai. Fishermen in the Shonai Obako Sawara Brand Promotion Group carry out a technique (removing blood/nerves) onboard the fishing boats that maintains freshness to keep the fish fresh for a week. In addition to sashimi, it is perfect for grilling and "shabu-shabu" (parboiling).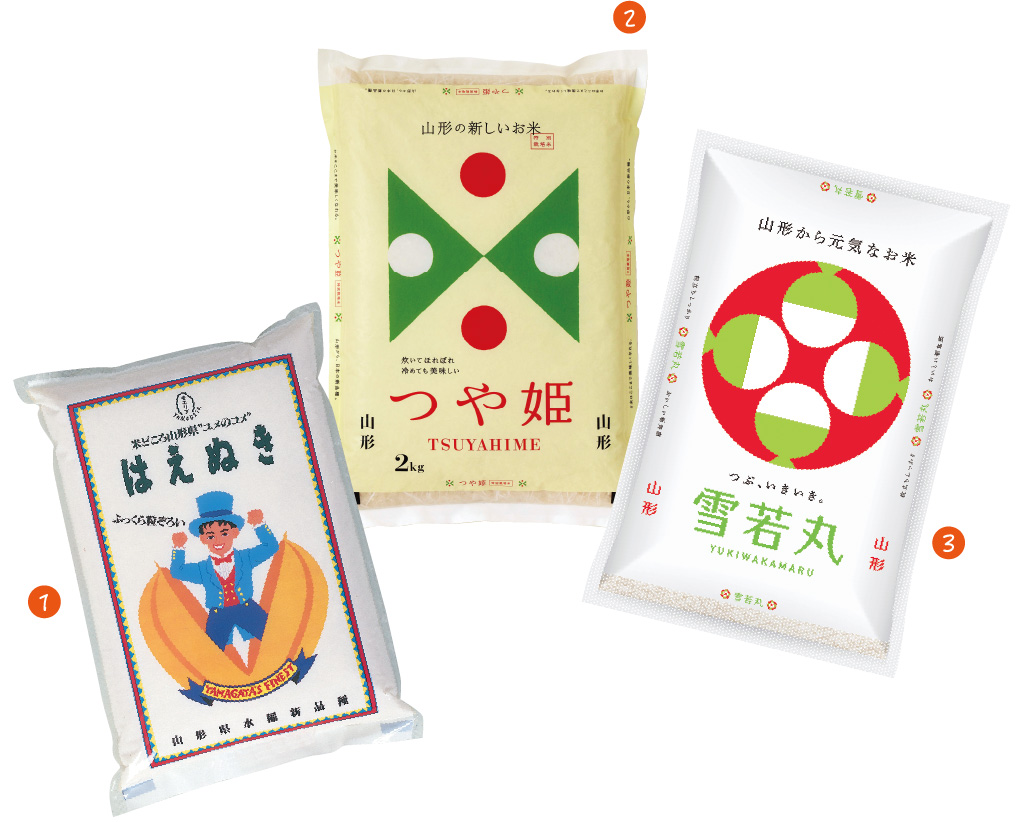 Created as "the rice of dreams" because of its great
taste, yield, and quality.
A rice brand the prefecture is proud of that amazed
the country with an excellent taste that exceeds even
the Koshihikari brand.
Has a new, firm texture and a great white
color and sheen when just cooked.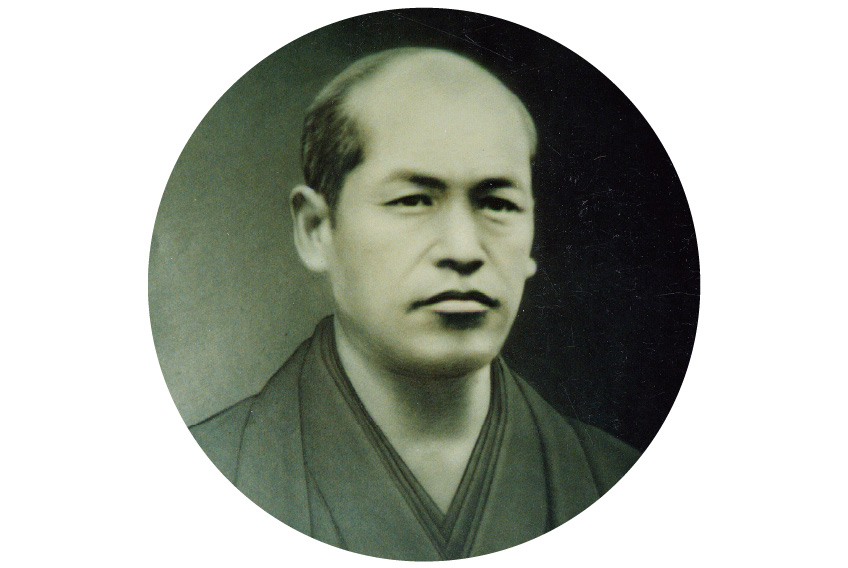 ORIGINS IF GREAT-TASTING RICE KAMEJI ABE, THE FATHER OF KAMENOO
"Kamenoo" is a type of rice plant cultivated by Kameji Abe who lived in the present-day town of Shonai in the Meiji period. It gained popularity as a variety of rice that tasted good and withstood disease, and is the origin of delicious rice grown in Japan today, such as "Tsuyahime" and "Koshihikari."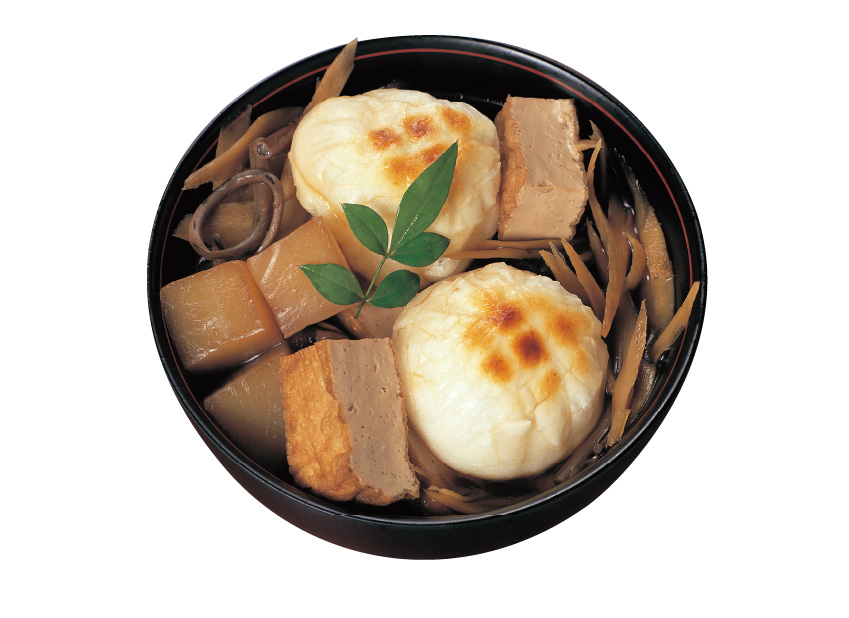 OZONI

--a culture of uniquely round mochi--
In the east, Japanese people grill square mochi (rice cakes), and in the west, they simmer round mochi. In Shonai, there is a different culture of grilling round mochi. This is said to have been an influence from the "kitamaebune" cargo ships.
Flavors particular to harsh winters
STRONG WINDS, SNOWFALL, AND CLOUDY SKIES.
FLAVORS ARE BORN OF HARSH WINTERS.
Wintertime in Shonai brings ground blizzards and cloudy skies, and there are many continuous days where going outside is troublesome. However, the people of Shonai love the taste of "kandara" (winter cod) caught in the especially cold period of winter. Many other fish that are especially tasty in winter also appear in Shonai waters. Newly brewed sake is available around February and is another delight to look forward to.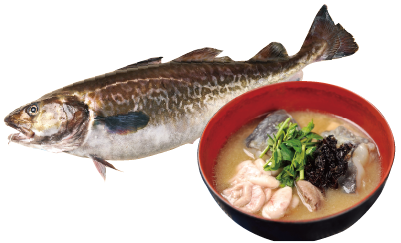 "KANDARA" AND "KANDARA-JIRU"
Pacific cod is caught around the beginning of the coldest season. Various dishes are made with winter cod, but "kandara-jiru" is a fishermen's dish where the entire fish, including the bony parts, are eaten as well as the meat. The Kandara Festival, where people eat it piping hot under a winter sky is bustling with lots of people. Eat piping hot "kandara-jiru" containing everything including soft roe and liver!

※ Photo by 庄内浜文化伝道師協会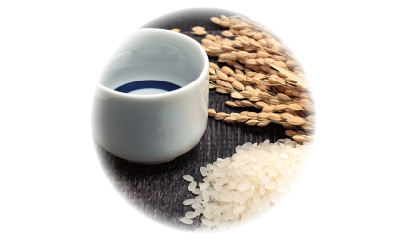 SHONAI, A COUNTRY OF SUPERB SAKE
Shonai has 18 sake breweries. The highly skilled brewers utilize the natural energy of the climate to craft a broad range of local sake in Shonai that are appreciated every year, even in awards ceremonies.
WHAT IS THE "SEASON OF COLD"?
This refers to the first day of "shoukan" (lesser cold season; beginning of the cold season) to the last day of "daikan" (coldest season) according to the 24 seasons of the old calendar. It is approx. 1 month from around January 6th to the start of spring (around February 4th) and said to be the coldest period during the year.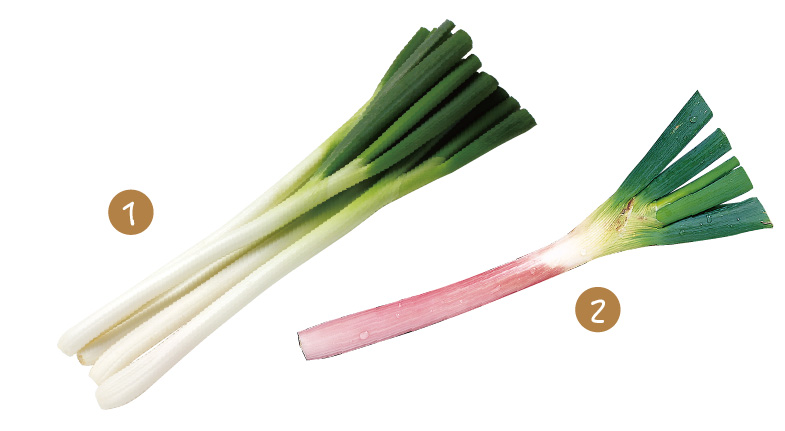 "NANPAKU NEGI" "HIRATA AKA NEGI"
1

Nanpaku negi  

2

Hirata aka negi
"Nanpaku negi" becomes sweeter with the cold of winter and the white part becomes tender. "Hirata aka negi" is a green onion native to the Hirata area that is pungent when eaten raw, but becomes velvety and sweet when cooked.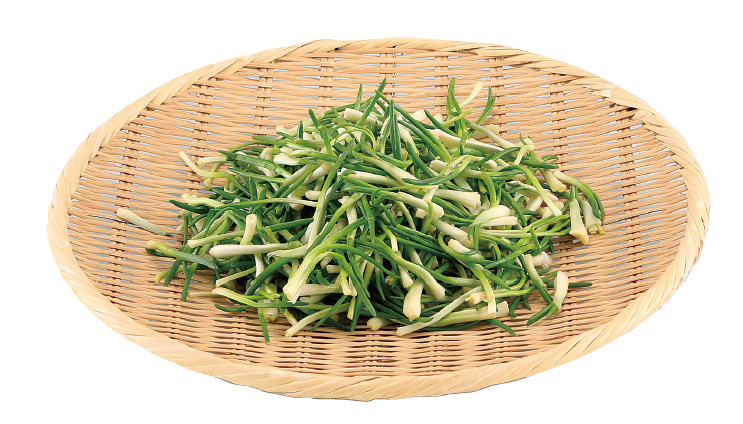 "ASATSUKI"
Locally, these chives are called "kimoto" and have a fairly mild, refined flavor. They are used in boiled side dishes, dressed with vinegar and miso, etc.
AN ABUNDANCE OF SEAFOOD
CULTIVATED BY THE FERTILE SHONAI WATERS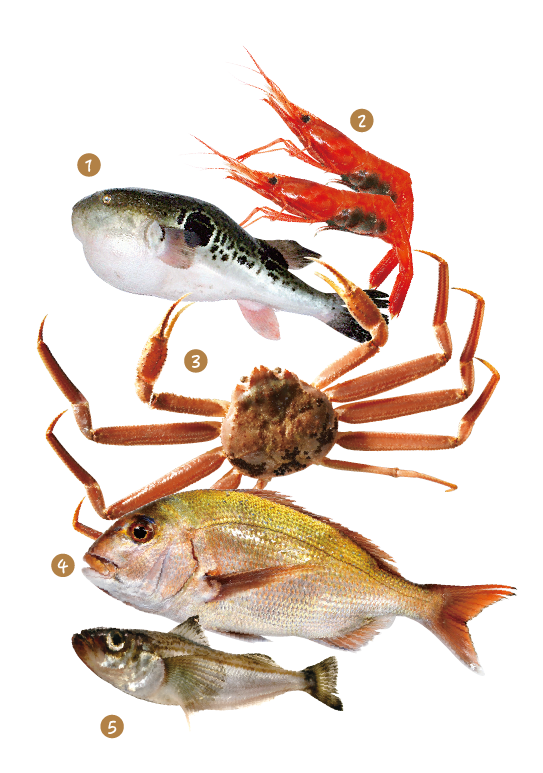 Caught in winter using longline fishing.
The king of pufferfish that has excellent flavor and springiness.
Shonai is a leading fishing ground in Japan. Rapidly cooled onboard for great freshness. Known for a mild flavor, exceptional sweetness.
Fishing season from October to April. Shonai snow crab is meaty, has particularly good flavor and quality in winter.
Red sea bream is fished all year round. Meat is firm, fatty in winter.
They approach land from late November to lay eggs. Eaten for the December celebration of Daikokusama-no-Otoshiya.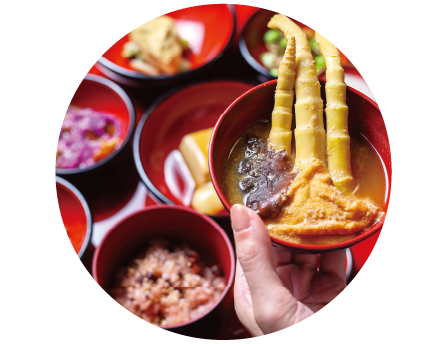 DEWA SANZAN "SHOJIN RYORI"
This vegetarian cuisine was created by monks (mountain ascetics) on Dewa Sanzan who lived self-sufficient lives. The delicious food culture is full of wisdom (harvesting, preparation such as removing harsh flavors, preservation through salting and drying, and cooking) received from the blessings of the mountains, such as wild vegetables and mushrooms.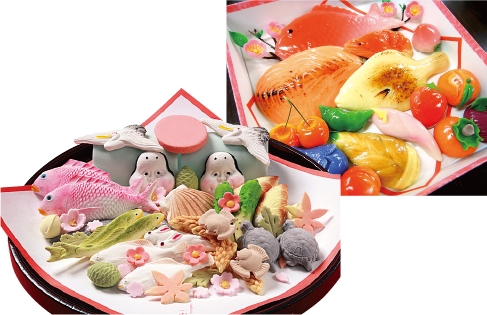 SHONAI "HINAGASHI" SWEETS
The art of crafting sweets in the style of Kyoto/Osaka was brought by "kitamaebune" ships to the port town of Sakata. In the castle town of Tsuruoka, the culture of the commoners of Edo (old Tokyo) still remains in the form of colorful "jonamagashi" (sculpted sweets) that are shaped like specialities from the 4 seasons of Shonai.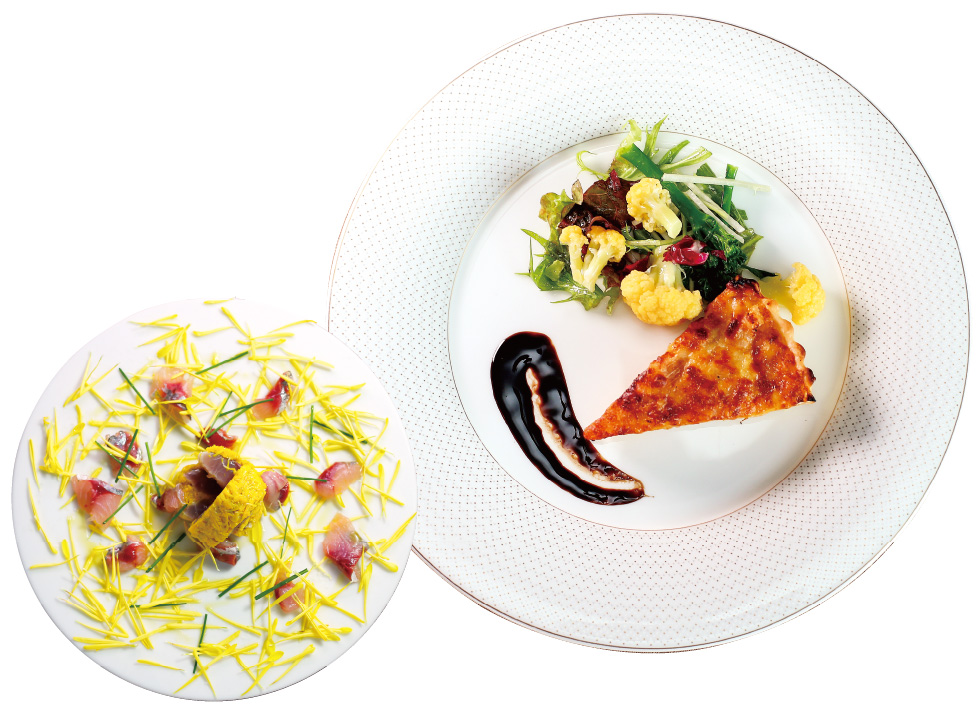 WESTERN-STYLE FOODS IN SHONAI
In the mid 1960s, restaurants in Sakata such as "Restaurant Keyaki" and "Le pot-au-feu" were opened, and the innovation of French-style local cuisine was created in Shonai. Since a club of European-style chefs called Shonai DEC Club was launched in 1989, Western-style foods unique to Shonai styled after cuisines such as French and Italian have been passed on and created by numerous chefs.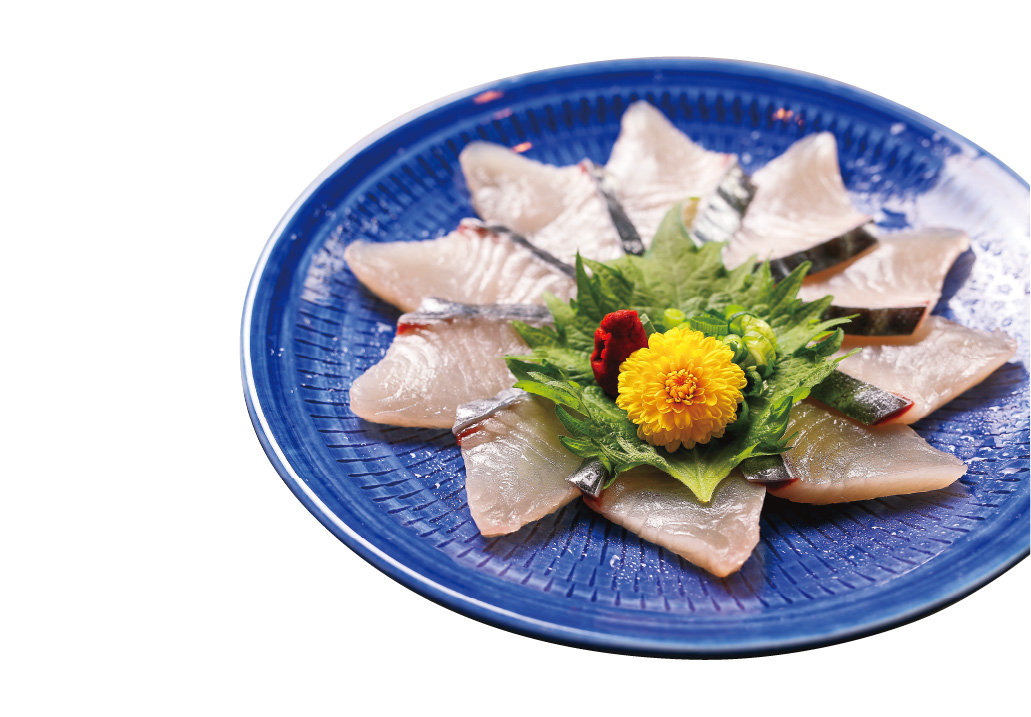 AN ARRAY OF FRESH FLAVORS
FROM SHONAI WATERS
Fish abound in the waters of Shonai. Fishermen utilize various fishing methods to catch fresh seasonal seafood, and techniques that maintain a high degree of freshness. A culture of fish dishes that use all of the sea's blessings has been passed down, and those culinary experiences are offered at restaurants, sushi shops, and small eating establishments in local communities.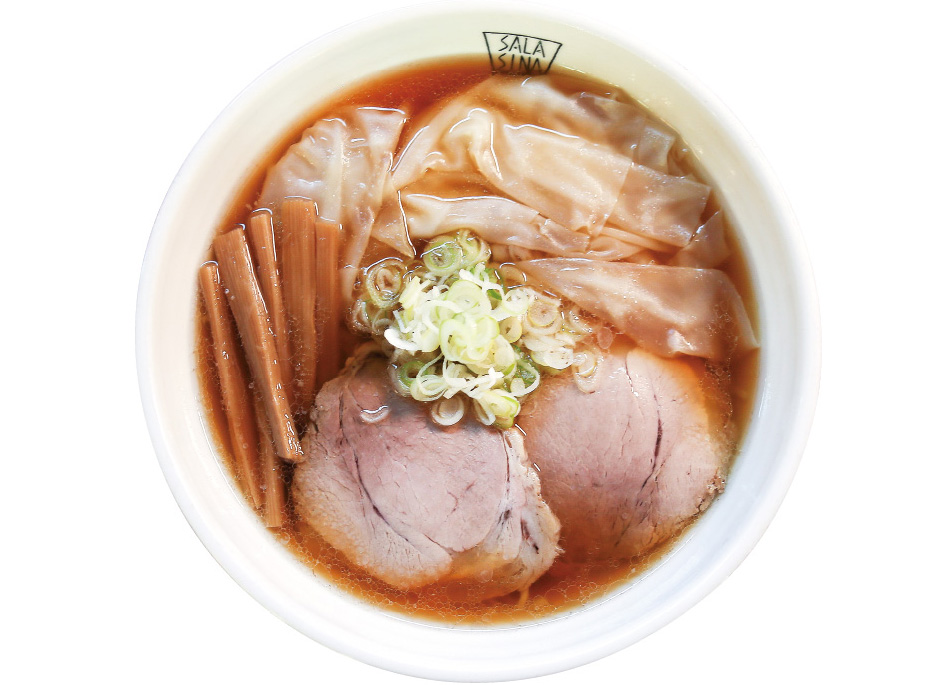 SAKATA RAMEN
Yamagata Prefecture is proud of Japan's leading consumption of ramen, and Sakata ramen has devoted fans both within and outside of the local community who love the flavorful soup made with a seafood broth and springy noodles. Astonishingly, over 80% of the noodles served are made by hand. Volunteers established the Group to Protect Sakata Ramen and are safeguarding the flavor, which can be called a local dish. There are many unique and accomplished ramen shops throughout Shonai, which is a noted place for ramen.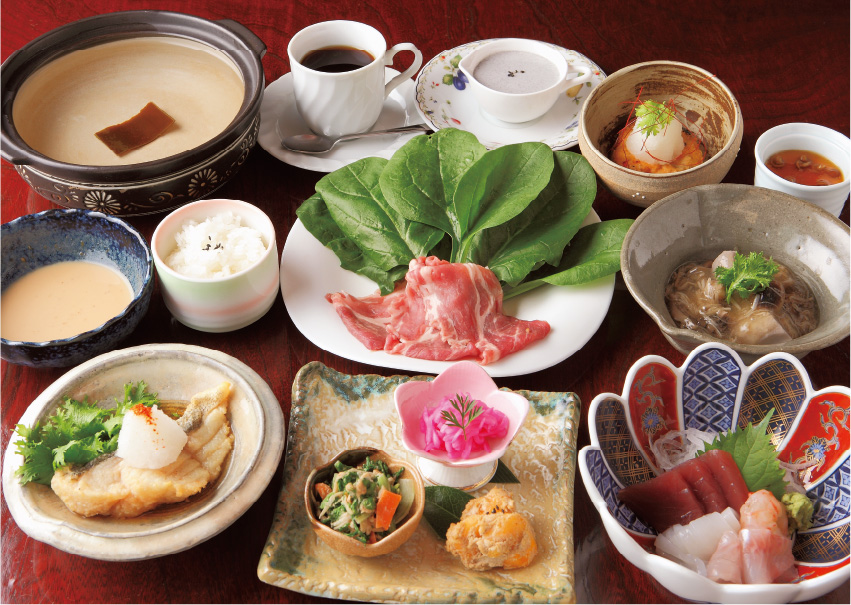 FARMHOUSE RESTAURANTS
These restaurants are run by farmers who welcome guests with seasonal, homestyle cooking and local flavors using ingredients such as rice and vegetables they grow themselves. Here, visitors can experience culture that connects farming and foods through interaction with the producers/cooks and the atmosphere of the establishment.
ACCESS TO THE SHONAI AREA
【 Tokyo (Haneda) 】 → 【 Shonai Airport 】
ANA : About 60 min.
Airport limousine buses run airport to both Tsuruoka and Sakata Cities.
【 Tokyo 】 → 【 Tsuruoka / Sakata 】
Tokyo Expressway / Yamagata Expressway Tsuruoka IC Sakata IC : About 6 hrs.
【 Tokyo 】 → 【 Asahi Mahoroba IC 】 → 【 Atsumi Onsen IC 】 → 【 Tsuruoka / Sakata 】
Kan-etsu Expressway : About 4 hrs. → Route 7 : About 55 min. → Nihonkai Tohoku Expressway : About 20 min.
【 Tokyo 】 → 【 Tsuruoka / Sakata 】
Nihonkai Tohoku Expressway Tsuruoka IC Sakata IC : About 20 min.
By Railways (JR and local trains)
【 Tokyo 】 → 【 Niigata 】 → 【 Tsuruoka / Sakata 】
Joetsu Shinkansen : About 2 hrs. → Uetsu Main Line : About 2 hrs.
【 Tokyo 】 → 【 Shinjo 】 → 【 Tsuruoka / Sakata 】
Yamagata Shinkansen : About 3 hrs. → Rikuu West Line : About 1 hr.